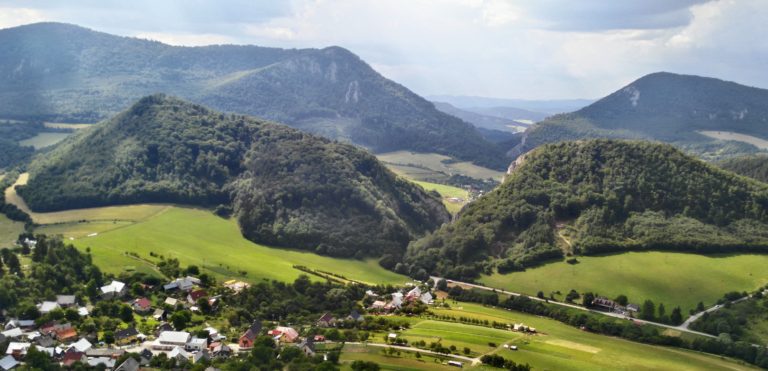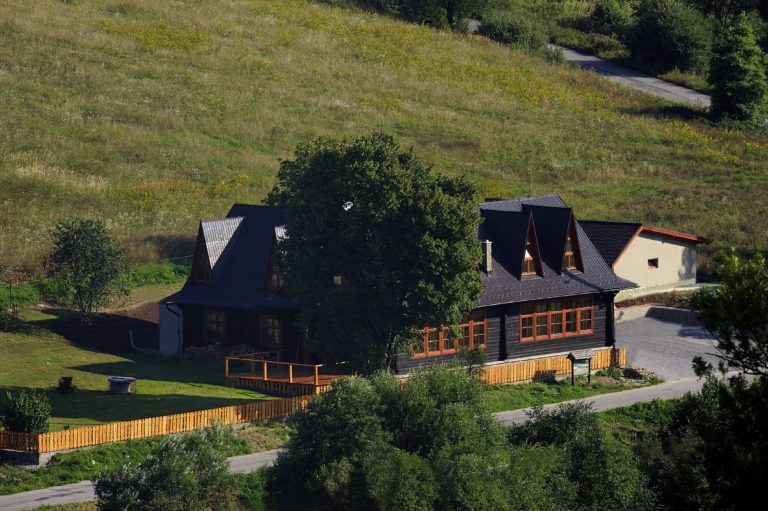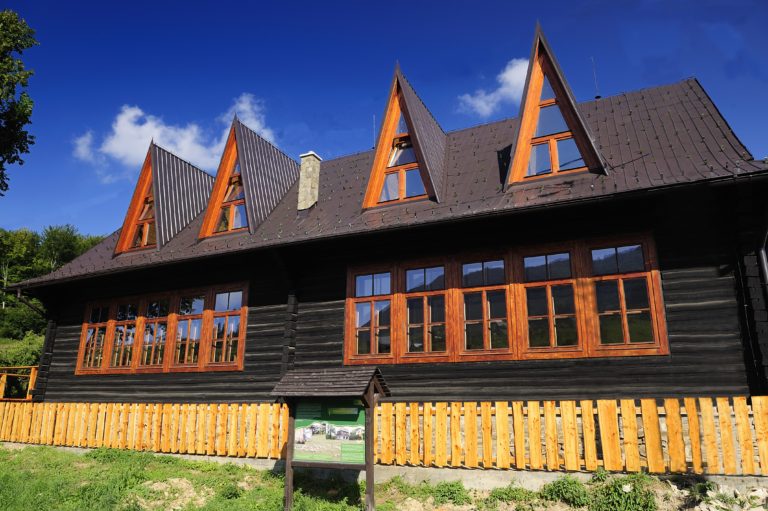 The guesthouse has also a restaurant with a capacity of 37 seats, a sunny summer terrace with a capacity of 40 seats and a private room ideal for organizing social events, weddings, teambuildings and such.
Pension Manín is situated in the picturesque natural surroundings of Suľovské vrchy, near the natural reserve Manínska Tiesňava gorge. The guesthouse is located in the historical building of a former elementary school, which served pupils from the villages of Kostolec and Záskalie from 1927 until the mid-nineties. In the years 1932-1936 the writer Peter Jilemnický worked here as a teacher.
The guest house offers year-round accommodation in ten cozy attic rooms with en suite bathroom, TV and WiFi. The total capacity is 39 permanent beds.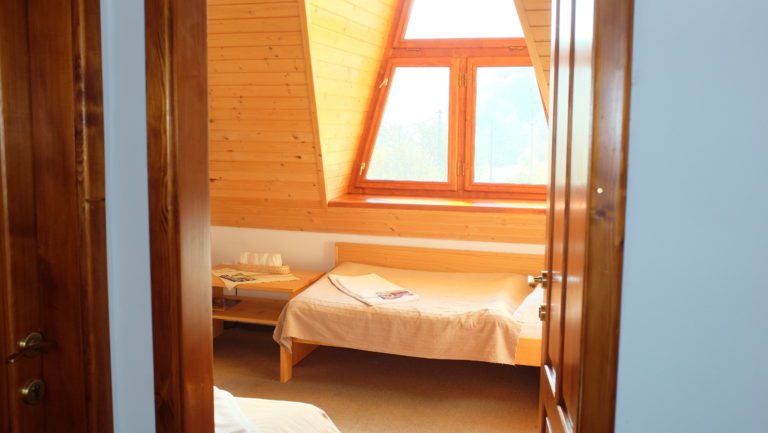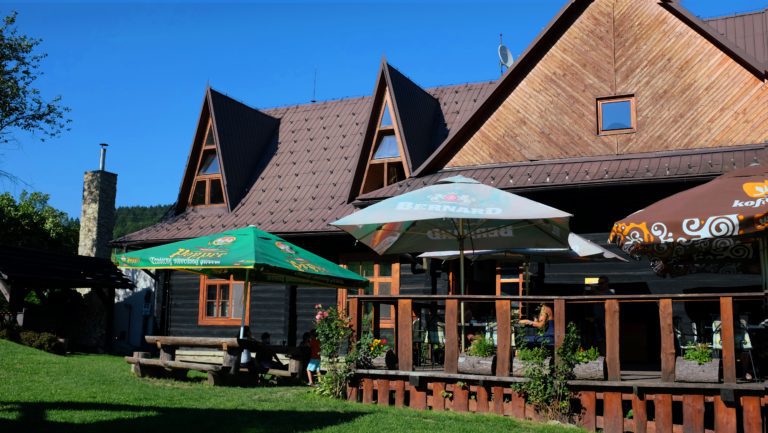 Surroundings and activities
Pension Manin is situated near the attractive natural monuments of Manínska and Kostolecká gorge. Situated in the secluded countryside, it offers countless possibilities for relax, for those who prefer the silence and peace in the nature.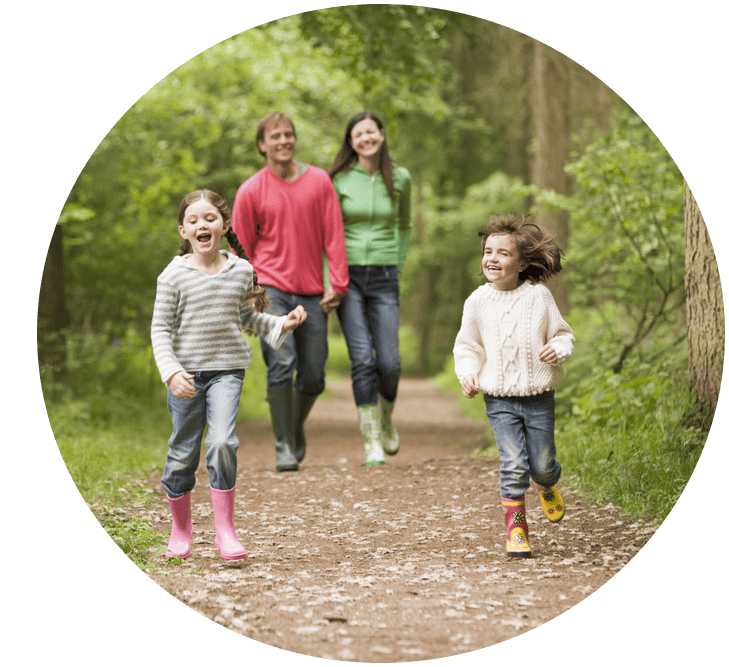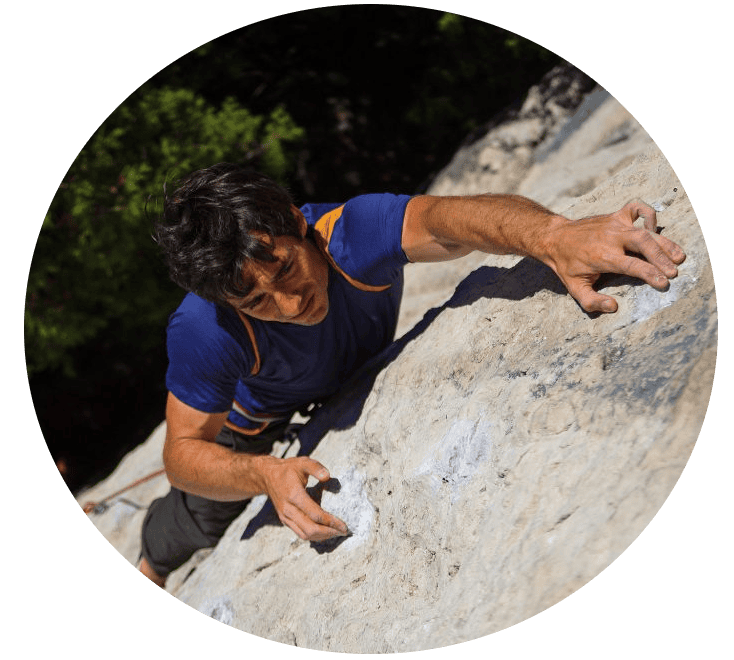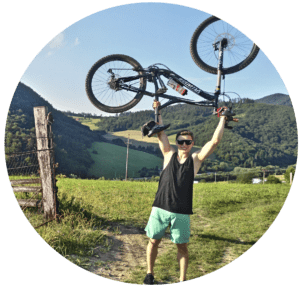 Hiking
Here is the ideal starting point for hiking, cycling or cross-country skiing. The region offers possibilities for short trips to the nearby surroundings, but also day trips to the neighboring sites of Suľovské skaly, Strážovské vrchy and Javorníky.
Climbing
The Manín area is a popular rock climbing area. Limestone crags provide a number of well-anchored routes of various grades.
Cycling
For experienced cyclists as well as beginners and families with children, the surrounding area offers many attractive routes of different difficulty levels.
S tymto ubytovanim sme boli velmi spokojní. Velmi milí personal, cisto, krasne prostredie. Pre rodinu s detmi,ktora rada spoznava okolie a prirodu velmi odporučam.
Atmosféra drevenej chaty. Čistá izba. Pohodlná posteľ. Večer príjemné ničím nerušené ticho. Príjemný personál. Krásna príroda, vtáctvo. Dobre značené turistické chodníky.
Place with a great food and beers set in beautiful surroundings!
Maximálna spokojnosť, super kuchyňa, personál ochotný, milý a ubytovanie pohodlné a veľmi pekné.
Krásné ubytování, od počátku do konce velmi milý servis, čistota. Ochota a snaha vyhovět. Krásná okolní příroda, ticho a klid. Výborná kvalita jídla, pochutnali jsme si. Každopádně pobyt vřele doporučujeme.
Velmi mila obsluha v restauracii a zaroven recepcii. Krasne prostredie. Klud a schopnost vychadzat v ustrety. Dobre jedlo. Vseobecne velmi prijemny zazitok. Dakujem.
Páčila sa nám poloha a vzhľad penzionu. Vynikajúci, velmi milý a ústretový personál. Bohaté raňajky, široký výber jedál v ponuke jedálneho lístku. K dispozícii parkovisko v areáli objektu, velka ochota a pomoc pri uskladnení bicyklov.
Obvykle som k službám na Slovensku dosť kritická, tentokrát som však veľmi milo prekvapená. Z penziónu a okolia sme boli doslova nadšení. Okrem perfektnej sauny a zaujímavo riešenej izby sme si v penzióne všimli niekoľko detailov, ktorými si nás tento objekt fakt získal, napríklad vatové tyčinky, odličovacie tampóny v kúpeľni. Škoda, že sme tam boli len na prenocovanie a pokračovali v ceste ďalej, určite by tam bola parádna dovolenka.
Beautifull location great food freindly staff. Menu in english, cant recommend enough.
Prekrásna príroda, milý a maximálne ústretový personál, mali sme tam pocit, akoby sme boli u známych.
Absolutely love how the owner converted the old school to this lovely penzion. From now on we decided to stay there when we come to see our family. The staff is just superb, they go out of their way to try and help. There is a jacuzzi and sauna on site, lovely breakfast, and peace and quiet all around. Wow,what a place!!!
Príjemné ubytovanie v krásnom prostredí, penzión má štýlové izby vynikajúcu kuchyňu a príjemnú obsluhu. Veľmi radi sa sem vrátime
Maximálna spokojnosť 
Krásna príroda, príjemná atmosféra, milý personál a chutné jedlo...Odporúčame!